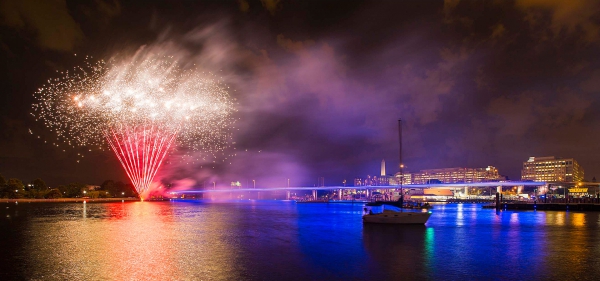 Lighting Architects Who Illuminated the Eiffel Tower Just Lit DC's Case Bridge
As progress on Southwest's The Wharf by Hoffman-Madison Waterfront continues, last night the developer unveiled a new lighting installation on the Francis Case Memorial Bridge. The installation, which brightens the bridge with a long strip of light, was designed by Citelum, the urban lighting company that's worked on Eiffel Tower.
According to Citelum's website, the installation is intended to mimic how natural light changes from sundown to sunrise, changing from warm hues to cooler ones as the hours grow later. Citelum's website sites that building out the light feature required 10,000 man hours and a $2.4 million budget.
Source - The Washintonian