The Channel
To merely call The Channel building a residence is to overlook how much more it has to offer. Yes, it is a remarkable residence with unparalleled amenity spaces, but it is also its own vibrant community. The entire ground floor is dedicated to restaurants and shops including: our waterfront pub, The Brighton; Mexican cuisine in one of Mi Vida's private dining rooms or on the waterfront; the classic burgers-and-fries experience of Shake Shack; and a French-Mediterranean restaurant featuring moules frites, tartines and a variety of coastal-inspired beverages, all set in a spacious waterfront fifth-floor terrace.
Given that it will be central to so much of The Channel experience, it is only fitting that The Anthem is to be found at the very center of the building. From hosting top-name music acts to serving as a decidedly unconventional convention facility, this concert venue is an entertainment destination with an amped-up edge. With a capacity of up to 6000 people, this acoustically advanced concert hall will host everything from rock gigs to intimate marquee performances to exclusive galas and more.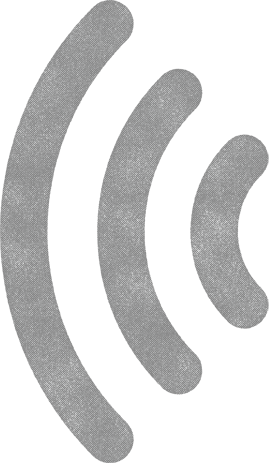 Awesome Shops and Restaurants
Retail & Entertainment
The entire ground floor of The Channel is dedicated to a dynamic mix of retail options, ranging from fast casual food and gourmet restaurants to stores and boutiques
Announced tenants so far
The Brighton
This waterfront pub will bring a major dose of high energy to The Wharf nightlife. Envisioned by Eric and Ian Hilton, the brothers behind the Gibson, the Brixton, American Ice Company, and other popular DC venues, The Brighton is destined to become a hotspot for those seeking a pint with friends, casual cocktails, and lively evenings.
La Vie
Stunning water views are your backdrop as you dine on delectable French-Mediterranean cuisine that includes an extensive moules frites menu, a wide selection of sweet and savory tartines, and a variety of coastal-inspired beverages. The spacious waterfront location provides exclusive access to a rooftop terrace to help elevate your evening to something truly special.
Mi Vida
As the culinary director for Mi Vida, acclaimed chef Roberto Santibañez will be raising the bar for Mexican cuisine in Washington, DC. His will be a menu inspired by street food and traditional Mexican home cooking, but presented in a modern, sophisticated manner. This new restaurant concept envisions a dining destination that infuses The Wharf's industrial aesthetic with distinctive and historic Mexican décor--including a modern take on "Árbol de la Vida" (Tree of Life). Mi Vida's vibrant, dramatic setting will feature private dining rooms and waterfront patio seating.
Shake Shack
Danny Meyer's Iconic Shake Shack To Open At The Wharf. Shake Shack, the critically acclaimed, modern day "roadside" burger stand founded by restaurateur Danny Meyer, will join the exciting lineup of more than 20 restaurants opening at The Wharf this fall, including Del Mar by Fabio and Maria Trabocchi, Requin by Jennifer Carroll and Mike Isabella, a three-story Italian market by Nick Stefanelli, Blue Bottle, and much more. The Wharf Shack will be located on Wharf Street the pedestrian-friendly main street of the neighborhood that runs along water's edge. The Shake Shack menu will feature ingredients from local purveyors from the District in addition to Shack classics and frozen custard confections.
Rock gigs. Intimate performances. exclusive galas.
The Anthem
Between the towers is a six-story concert venue, The Anthem.
This acoustically advanced concert hall is designed to host marquee performances by internationally celebrated artists as well as intimate shows with local favorites. Look forward to epic rock concerts, lectures and seminars by experts, extravagant charity galas and so much more.
Run by Seth Hurwitz and I.M.P., the team behind the 9:30 Club, The Anthem is sure to become the neighborhood's cultural center, while also serving as a unique convention facility and event venue set against DC's magnificent waterfront. The Anthem will have a variable capacity up to 6,000 people.