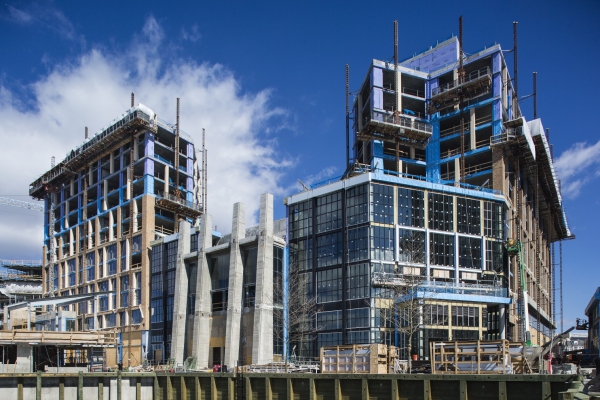 The latest trick to making new developments cool: Just add rock-and-roll
By Lavanya Ramanathan
It's freezing in the dust-and-concrete lobby of the Anthem, the new music venue under construction on Washington's Southwest waterfront.
Not that this, or the sound of jackhammers pounding away at our eardrums, does anything to temper Seth Hurwitz's enthusiasm.
The co-owner of the 9:30 Club and chairman of concert-booking group I.M.P. regularly fills a half-dozen of the city's big music venues. But this one is something else.
"Do you know what those are?"